Kodi Krypton for OSMC is now available
If you've been using OSMC for a while and checking in regularly on our updates, you may have noticed we've been talking about a new version of Kodi for some time. Today, we're happy to announce that this new version is now available for all OSMC devices.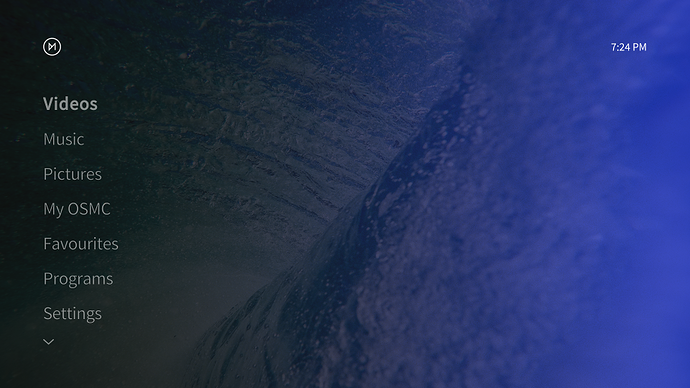 Kodi v17 (Codename Krypton) is a major improvement and brings a lot of new features and improvements to the table. Here are some key improvements:
Support for controlling Kodi with a games controller
The new video player improves video playback and adds the possibility for new video add-ons in the future
A new skin for Kodi, named Estuary which replaces Confluence
A new web interface, called Chorus for improved management of Kodi via a web browser or mobile device
Improvements to PVR, including quicker channel switching, EPG improvements and simpler management of recording TV programmes
Improvements to add-on management, making it easier to see what's been recently installed at a glance and providing you with better control over these add-ons
Audio playback improvements including better handling of tags, better scraping and revised scanning behaviour
We've also been working hard on improving OSMC. With this new version of Kodi we're proud to show off our new skin, based on countless hours of hard work from our graphic designer and skinner as well as your own feedback. We think you'll like it. We have also been making steady progress with Bluetooth audio streaming and we will have further news on this soon.
Here's what's new in OSMC's update:
Improvements to the user experience
Add support for LIRC GPIO receivers on pins > 24 for Raspberry Pi in My OSMC
Improved CEC compatibility and performance
Improved Bluetooth audio streaming support
Improved loading time when streaming via NFS
Improved video synchronisation on Vero 2
Ensure that Adjust Refresh Rate is enabled by default
Ensure that Expert Settings are enabled by default
Miscellaneous
You can read the official announcement on the Kodi blog here.
We were able to get this update out to you so quickly thanks to the thousands of testers that already tested earlier builds of this new version of Kodi and provided us with feedback to improve the OSMC experience and make sure it was ready on release day for others.
Database upgrade
Please be aware that this version of Kodi Krypton uses a new database schema that is incompatible with older versions of Kodi. If you are using Kodi on other devices with a shared MySQL library, then you should ensure that those devices can also be upgraded to Kodi Krypton as well before proceeding.
Add-on compatibility issues
Your skins or add-ons of choice may not necessarily be compatible with the new version of Kodi. You should check with the developer of any add-ons or skins before updating and enquire if there is a Krypton compatible version. Most add-ons should work without issue, however Kodi's skinning engine has been significantly revamped in this version. We recommend that you switch to the OSMC skin before upgrading, then attempt to switch back to your skin of choice if you use a different skin.
You should also note that some add-ons may be disabled by default after upgrading. You can re-enable them manually to get them working again.
4K, H265 and 10-bit support
We are aware that many users are interested in the ability to play back 4K content, as well as HEVC/H265 and 10-bit content.
As you may have noticed, Vero 2 has been out of stock for some time. We will be announcing a new successor to our flagship device shortly. If you'd like to know when this device launches, click here to sign up to our Newsletter.
Wrap up
To get the latest and greatest version of OSMC, simply head to My OSMC -> Updater and check for updates manually on your exising OSMC set up. Of course — if you have updates scheduled automatically you should receive an update notification shortly.
If you enjoy OSMC, please follow us on Twitter or like us on Facebook and consider making a donation if you would like to support further development.
Enjoy!